COMITECO 9 GUARDIANES BLANCO
Description
COMITECO 9 GUARDIANES BLANCO
Comiteco, solely made in the town of Comitan, Chiapas, is a traditional agave distillate that marries the origin and fermentation of pulque with the artisanal distillation of Mezcal. Working in small batches, we carefully collect the sap from the agave known as a locally as "aguamiel", and slowly ferment it in handmade barrels. When the fermentation reaches its peak, our master distillers double distill in custom copper stills using the same technique and traditions passed down through generations.
Aguamiel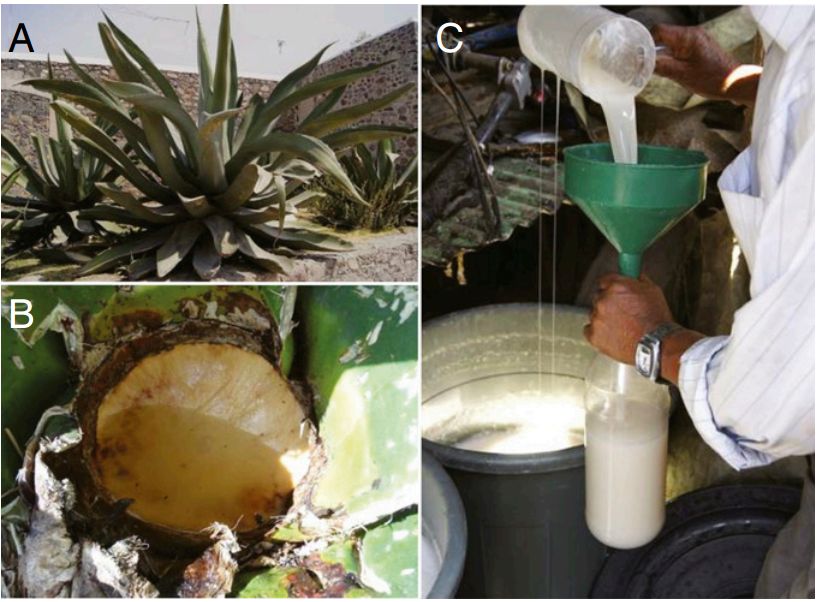 View All
Close
1 Review
9 Guardianes Comiteco, by Don Elias, in Comitán, Chiapas

Agave Americano, distilled from pulque, 84proof

Sour banana, muted orange. The aromas hint at tropical but are veiled with a soft milkiness. Intriguing. No sense of minerality in nose, nor smoke.
On the palate, hints of caramel, flan, vanilla. A parallel profile of burnt seeds with a touch of bitterness, but not unattractive. Flavors are transparent and simple but very clean, balanced and drinkable; minus the thrust and depth of great mezcal but an entirely new style to investigate. A unique bottle and very drinkable bottle.
I have no flavor profile or reference to compare it to other than the broad category of mezcal (which Comiteco cannot legally be labeled) so I can only give 3 arbitrary stars.
View All
Close